Post by chrish on Feb 19, 2010 21:29:51 GMT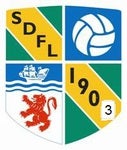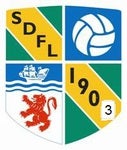 I gave up on making it to Sheffield. Getting from St Pancras to Highgate took almost an hour and the M1 was gridlocked from the M25 junction until I waved the white flag and turned back home at Junction 9. I do love a game up north but there's also a time to be sensible. Come on the boys!
You should have just popped around the back of your work and watched Anthony's
A Class FC
beat the League leaders
Westway United
4-2 and go 3 points clear at the top of the table tonight Chris.
Funny sort of game with them not really very fluid tonight, disjointed and defensively naive to go in 1-2 at half time. Then Anthony and 3 other fellow Arsenal lads combined in a brilliant build up from their own half for their equaliser that was lliterally walked into the net and the win was sealed shortly after with another high speed counter attack and a crashing shot.
A game for the Arsenal Development squad tomorrow morning and now he's been asked to go into A Class training at lunchtime after that for a run through tonight's game; so I can't see me making it to the Beaverie tomorrow.
In hindsight it would've been a better option I think. I have to say that getting out of London from North London is a complete pain in the arse. I did York Way, Leighton Rd, Kentish Town, Tufnell Park, Archway, Highgate and then out and it was roadworks and traffic jams all the way! Even if I'd gone up past Islington and Holloway it was rammed afterwards!
Interesting to see that the Arsenal boys are taught the same way as the first team. I watched the Arsenal game with my gooner sister the other night and found myself yelling "shoot" every time Arsenal attacked. I couldn't watch Arsenal full time, it would drive me crazy. Sure it's lovely football but they need to shoot more. I'm concerned that the kids of today won't even try to shoot from distance. When I was growing up a 30 yard power drive into the top corner was the best sight football had to offer. Time to dust off the Arie Haan footage from 1978 I think. Otherwise it'll just be a game where the players prance around like Viennese Show Horses.
Benyon on for Macklin.
My source at the game texted me "Quite shit" at half time to describe the game.