Post by Rags on Jul 12, 2010 9:37:32 GMT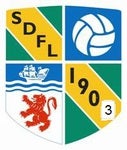 BTW, did anyone see them trying to get players booked by asking for cards?
Just a couple of points I'd like to raise on this:
Ospelgull, it's a bit strong to accuse Webb of being a
disgrace
for not awarding the corner.
Webb had set his position for the free kick when Elia moved from the wall to the ball and then towards Webb, waving his hands to complain about the Spanish wall not being back far enough. Webb took two steps forward in the direction of the wall at which point Sneijder took the free kick. If the Dutch want to complain about the wrong decision being made, perhaps they'd like to ask Elia why he was distracting the referee's attention from the free kick itself.
Webb was also on the same side of the wall that the deflection came from which makes it harder (but not impossible) to spot any deviation in flight.
Yes it was an error but it wasn't a disgrace.
From the resultant goal kick, the Dutch got the ball back, only to return it to the Spanish when Elia tried to dive between two defenders to get a free kick. From that point the Dutch touched the ball
four times
before Iniesta billowed the rigging, so its not as if they didn't have enough chances to prevent the goal.
Secondly, I was also amazed at the number of players holding imaginary cards up to Webb - I noticed Iniesta doing it most but he might not have been the worst culprit. I was under the impression that UEFA brought in a rule in 2006 that waving an imaginary card at a ref was, itself, a bookable offence but that doesn't appear to have made it as far as FIFA, or maybe its been repealed.
Or maybe Webb was under strict instructions by FIFA to keep at least 22 players on the pitch for aas long as possible in order that their precious final should not degenerate into a farce played between 7 Dutchmen and 9 Spaniards,or having to be abandoned due to too few players being on the pitch.
Whichever way we look at the refereeing performance of Howard Webb, Robben was clear through on goal twice and Fabregas once, both failing to win the Final for their respective teams before the Iniesta winner.