Post by hector on Oct 28, 2014 0:14:37 GMT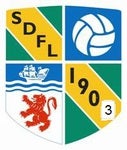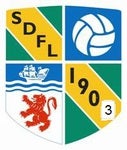 Who's it to be then, Stefano?
Up the A38 for the Chiefs; or the other direction for the Albion? Newton Abbot doing well these days; a fine win against Exmouth yesterday.
But what's this? South West One (West);
Ivybridge
top of the table (although defeated for the first time yesterday). I think I'm right in saying this is one step above Torquay Athletic.
Speaking of whom, Tics beat St Ives 66-0 yesterday. The visitors ninth defeat out of nine, mind. But you can only beat what's in front of you.
Keep in touch, Stef!
Well the big problem I have is that TUFC is too engrained and even if I fought against the urge wherever I am on Saturday the first score I will be looking out for both at half time and full time will be the Gulls at Kidderminster. I spent a lot of time in Kidderminster in my younger days as mother in law used to live there so beating them always gives me some sort of warped pleasure as though I am getting one over on my now departed mother in law. Wife departed as well but not in the same way!

Yes Ivybridge is a fine rugby club and is only about 30 years old. They have come a long way since just having a small shed in a field. The facilities are excellent, the standard of rugby is good, and they have an excellent youth system bringing youngsters through from 7 or 8 years of age and for some it will be a life changer instilling some discipline and keeping them out of trouble. It's not unusual to have 600+ spectators which is bloody good for a small town.
Their top of the table status is also being emulated over at Erme Park by the football team, who have an interesting top of the table clash with Bodmin Town at Priory Park coming up next week.
Both excellent ways to spend an afternoon locally, and in the summer I also wander up to Ivybridhge Cricket Club (even though I don't really like the game) who also have good facilities and play in a stunning location at Filham Park.
I have been to Sandy Park to see The Chiefs and will definitely go again. Excellent atmosphere and big crowds, but for a relaxing afternoon of sporting enjoyment Ivybridge Rugby Club, Ivybridge Football Club, and Ivybridge Cricket Club, are all an excellent choice.
It does feel as though we are now, 'proper non-league', with perhaps a mid-table side in the Conference with promotion hopes as far-fetched as they were to Division 3 in the 70s and 80s.
This weekend, I was asking myself, just what point is there in being a Torquay fan? It is not entertainment. Is it simply to feel that you earn the right to enjoy the increasingly rare good years?
Perhaps in my older age, I am expecting more for my money - with young children, perhaps I am more discerning in acquiring value for money. This weekend, my wife and I went to Wembley to watch the Detroit and Atlanta NFL game. We had Club Wembley tickets, so they were expensive (to me anyway) but it was worth every penny. It was the best sporting event I think I have ever been to, and whilst I was fairly neutral, I was soon rooting for Detroit who clinched victory in dramatic fashion.
The experience was exhilarating, intoxicating and left me wanting more. The sense of occasion was immense and on a much smaller scale, Exeter Chiefs tap into a similar sort of vibe. Another sporting event I watched recently was Cullompton v Camborne, in the rugby - real grassroots stuff. Cullompton at Knowle Lane to NFL at Wembley, with TUFC in between.
I am starting to understand those people, who pick and choose games to attend as a neutral. If I want proper non-league football, I can go to Exmouth Town and enjoy a pint whilst I watch the game. I can do the same at the rugby and at Wembley for the NFL. Just what do we get at Torquay? It hasn't been awful this year, but it isn't going well at the moment and we are somewhere in between being a League club and the relaxing world of regional football. A sort of nothingness, where the atmosphere is usually flat and people go out of duty. I find it hard to understand people who enjoy going to Plainmoor. For me its about routine and catching up with friends but I rarely look forward to the actual match. That's the dull bit because usually it isn't very good. The experience of the game is generally one that is quite painful, frustrating and boring.
This season I committed to a season ticket, against my better judgement. It was the old sentimental, 'loyal supporter' thing to do but I regret it. Committing to watch TUFC for 20 odd Saturdays is preventing me from doing other things I enjoy and if this season falters into nothing, I won't make the same mistake next year. Leisure time is increasingly scarce and precious and I want to enjoy it and being part of something that is exciting (like Chiefs) feels a much better way to spend money and I enjoy the experience more. My sense of duty is all that keeps me going to Plainmoor but that is hanging by a thread.
I enjoy the big game atmosphere of the rugby (and the NFL yesterday was something else) and I like the informality of grassroots football and rugby. The level Torquay are at, doesn't really offer either so it is only really any fun when they are winning. That may sound like a fairweather supporter, and I don't really care if it does, but a mediocre, mid-table non-league team is not something I can feel that I want to spend the wages I work hard for on.