Post by Dave on Jun 6, 2012 9:51:05 GMT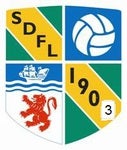 Yes I have strong views on those who want to live off the backs of others and am not afraid to air them. There are many decent people who find themselves on benefits through no fault of their own, but there are also many who would not take a job if it was offered to them.
Don't assume that just because I wasn't cooing at a 'street party' on Sunday that I was sat at home. Like millions of other people I found something else to do.
You say you don't like people making money on your back (what do you think your employer does btw?). But you don't say anything about the bankers who received BILLIONS of your and my taxes. You don't saying anything about the construction firms given our money to build the Olympic venues whilst cutting their worker's terms and conditions. You don't say anything about successive governments who have created a system which imports cheap foreign labour and undercuts workers here. You don't say anything about the 'financial innovators' responsible for 'offshoring' British jobs to cheap and docile labour markets in China.
Instead you lay into other working class people and stick your tongue up the backside of one of the richest families in the country.
Why?
Good morning Lambie, why did I think the street party in Sidmouth was something so very good? Well it's simple really, I just felt it was so great to see a whole community come together and the reason why to me was not so very important.
I come from a different generation from you and one where once everyone knew they neighbours and people really looked out for each other. A world where people went out and never felt the need to lock their front door and walked around without fear of being mugged or attacked.
A world where you really had free speech and could hold opinions and not have someone tell you such opinions should not be held in this day or age, or look to stick a label on you because of any views you did hold.
I think its great when people in this country come together and forget what ever it is that might otherwise divide them, to me it somehow makes me feel we are all one and really in this altogether.
I just happen to think it's good to have a royal family and simply stated as a result of the post made by Barton Downs that I would rather some of my tax go to the royal family than the sorts of people I mentioned in my post.
I grew up on a council estate and have worked all my life in low paid jobs and I am as working class as they come. I did not for one second attack any other working class person only those who choose to not work and take every hand out going.
In one way I do not blame them, but I do blame the system that allows people to stay at home and be better off than those willing to get off their backside and do an honest days work. There is a growing unrest in this country by those who work hard and struggle to make ends meet and watch others get everything handed to them on a plate.
To answer your questions you asked in your last post I will say this. Both my two bosses grew up in poor families on council estates and I applaud their efforts to better themselves in life. I want them to make money from the time I sell them as by doing so ensures I still have a job to go to each day. I'm grateful at my age I still have a job and can continue to pay my own way in life and that does make me feel proud that I have done that so far all my working life.
I think nearly every person in this country are angry about the mess the bankers have put us in and how they all seem to be still getting a living that most of us can only dream about. It is us at the lower end of the pay market who do really feel the effects so much harder and it's even worse for me right now due to having to try and live on only one wage coming in. But I'm not moaning about that, just doing what I have always done and that is pay my bills and what I can't afford I simply go without.
I'm not sure as a country if we can even afford the Olympics and there sure has been no benefit to the Southwest as such, yes its wrong such companies should act in the way they have, why have they been allowed to get away with it?
Who voted in these governments who have created a system which imports cheap foreign labour and undercuts workers here? Yes it's wrong and yet I have listened on the J. Vine show to employers here in the UK who has said they employ foreign labour as they want to work and the British people don't. So much so for those who said British jobs would be created for British people, but then when has any government stuck to any election promises?
Just why does 'off shoring' British jobs to cheap and docile labour markets in China even happen? Its all about greed and making as much money as possible and you could ask just why all our British companies are being sold off to China as well.
We are not in my opinion the great country we once were, I do not have the answers why that is the case nor do I know how to turn things around again. I think bankers, footballers and all those on silly high wages are not worth what they are paid and do believe wealth should be better shared amongst us all.
But that is not going to happen and so I will do my best to keep working and keep my head above the water line. I will be happy when any event happens that makes us forget all the problems in this world and brings us all together as one. I can't change very much in the world I live in, but I'm going to do all I can to be happy in it and never be afraid to air my views on matters I do feel are wrong, unjust, or simply unfair.
Have a nice day
Dave