Post by Dave on Apr 15, 2012 17:48:37 GMT
15th April 2011
The model village in Torquay is a place I'm sure most fellow members have been too at some point in their life. For many once you have been there you may never go there again as its unlikely much would have changed since the last time you went there.
Lyn has never been there and as it's a good few years since I went there myself, I decided today was as good as any day to go there and get crossed off another place I want to take Lyn too. There was a nip in the air today in Torbay despite the sun being out, but that sun sure made the Model Village look so very good as the sun brought out all the best colours of all the trees and plants to be found there.
Very little has changed since the last time I was there and to be honest I was bit a surprised to find a number of the models not in the condition they were once always kept. I might have expected this say at the end of the season but we are right here at the beginning of a new one and I would have thought all repairs etc would have been done during the winter months.
I was once told and I do not know if its true or not that there is a replacement model for all those on display, if that is the case then there should be no need to have models on display that look in desperate need of some paint and loving care.
That said the whole site looked very neat and tidy itself and all the plants etc looked wonderful. On the whole I enjoyed my latest visit and I'm sure you all know that when you are there to check out all the shop names and names on any company vehicles etc.
I know things are not cheap these days, but I do wonder how say a family here on holiday could afford to visit the model village. Lyn and I took her son and his girlfriend with her and it cost Lyn £38 and we walked slowly and took our time looking at everything and we still only managed to make it last one and a half hours.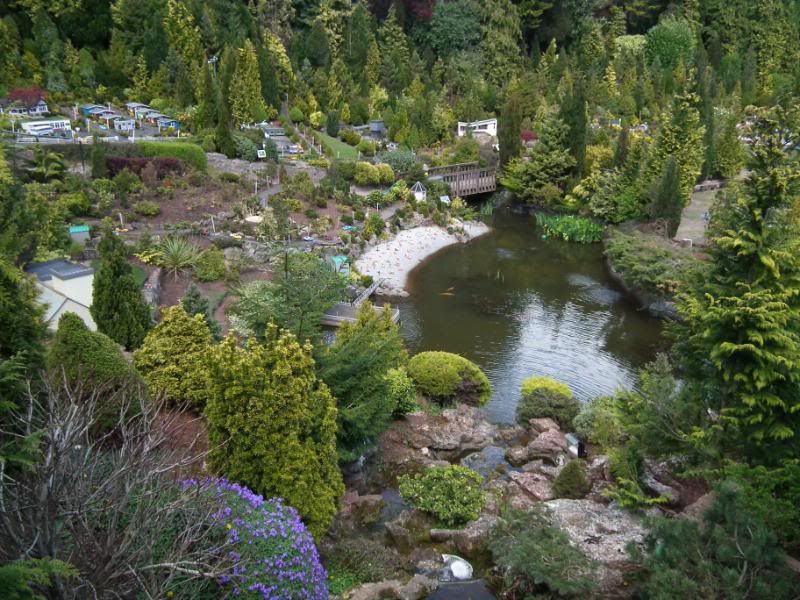 Jaws swims past the beach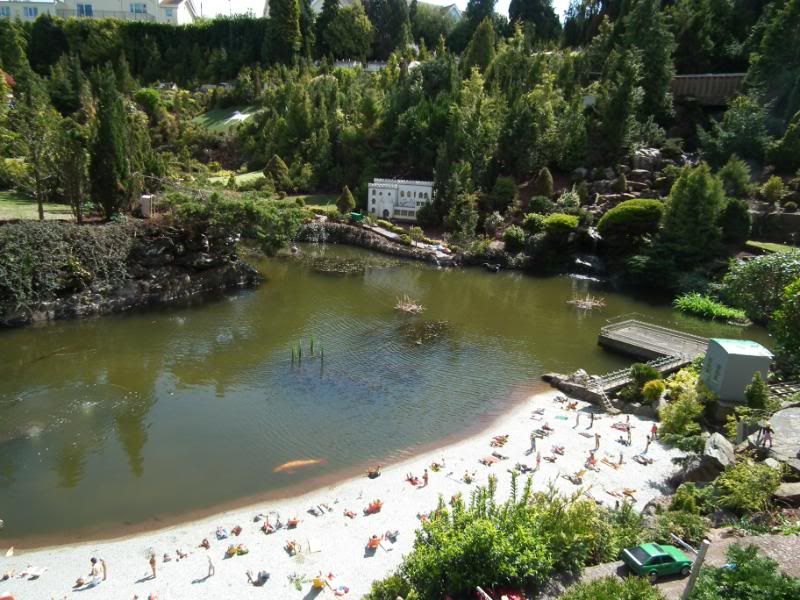 Hungry Fish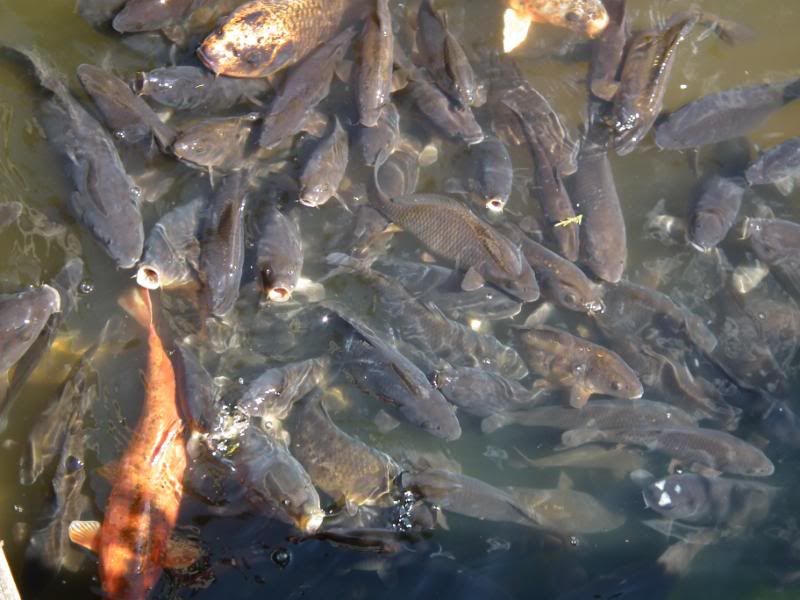 They are going to have to remain their ground when the new stand is finished.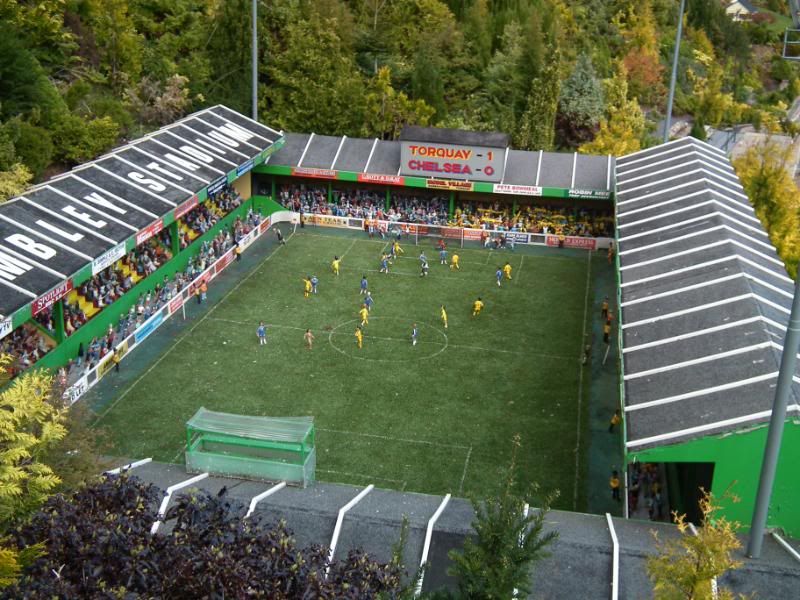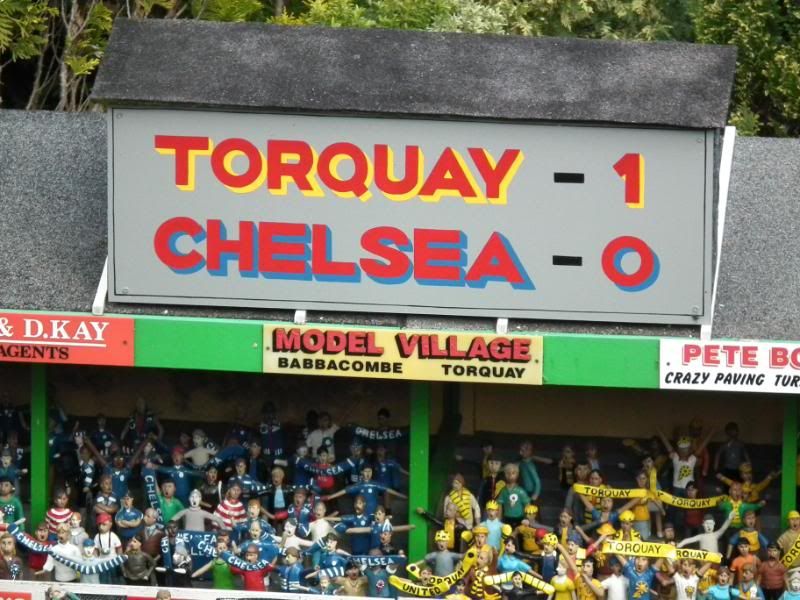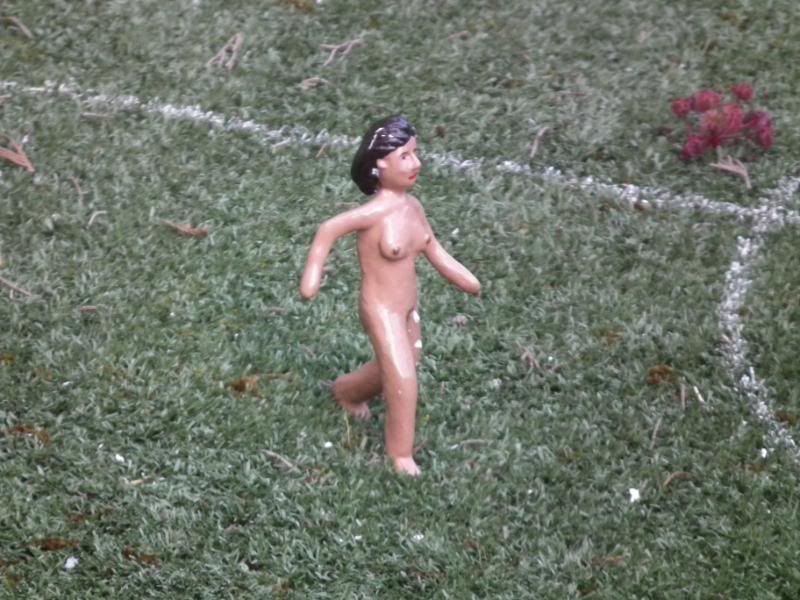 Outside the ground, is that chelstongull I see???