Post by ospelgull on Feb 16, 2011 8:00:49 GMT
Thanks for the match reports, always appreciated! From listening to the radio it sounded just as was mentioned in the reports; on top but at the end it could have gone wrong. Gladly it didn't and it's now 3 wins in a row without conceding. That must install massive confidence into the players and Israel cements our mid table place.
Roll on Southend, after this game we'll have a much clearer view of where we stand in this league. They are on a good run (16 points from the last 7 games) and have the 6th best away record in L2.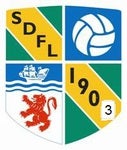 Dave,
It's been going throw my head since I heard the attendance last night. I also understand that money is tight and I've also looked at other attendances from last night for example Stevenage and Aldershot:
Stevenage-Oxford 2,590 (last season 5,744)
Aldershot-Lincoln 1,847 (last season 4,506)
Both poor gates just like our gate. of course a big well done to those who showed up and supported the team!
It really shows what a hard job it is to get more people throw the turnstiles.
Or is it just a mentality thing? We've been on the up ever since that dreadful day in may 2007 when we played our last L2 game.
We've had a Trust set up in which supporters could gather and show their support and work together to get this club back where it belongs. Then the club gets saved by the consortium and the atmosphere of togetherness slips away slowly? Compare this to the support Exeter have had since they where saved by their own supporters...
It's shameful that a few bad results in important games (City in the semi play-offs and more recently Crawley) have put so many off. This club wants to go forward, well it's been going forward since 2007, but it takes time. It's a shame the stay aways don't recognize this.
Or could I be wrong and it's all just down to finances?