Post by Dave on Jun 15, 2010 18:41:34 GMT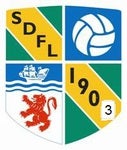 Devon football ground overlooked by a vineyard?
On the A396 between Tiverton and Exeter is a place known as Bickleigh and it must be one of the most beautiful places in Devon, the question for me has always been just what makes up Bickleigh as on the main road all there is to see are two pubs and one cottage. When you drive on the bridge over the river, that's if you were lucky to be able to do that at the first attempt as the bridge is only wide enough for traffic one way and its very normal to have to back off the bridge just after you got on it due to traffic coming the other way, there is a turning where another pub can be found and also the Devon Railway Centre.
Below is a link to the Railway centre put up by StuartB who took his family there.
www.torquayfansforum.com/index.cgi?board=daysout&action=display&thread=2814
Come back over the bridge and turn onto the A3072 that would take you to Crediton( the road I do take myself Monday and Friday) then you go over a very small bridge and find another cottage. Go on a few yards and there is a narrow lane on the left that will take you to Bickleigh Castle( well what's left of it as that man Cromwell even go to destroy this one as well
) and if you carry on further you will pass a few more cottages.
See thread below
www.torquayfansforum.com/index.cgi?board=daysout&action=display&thread=2185
If you look from there back over toward the river, high on the hill you can see a church so there must be housing etc nearby, but I expect that may be a village called Butterleigh ( I'm sure Barton will know) so what you see on the main road might well be all there is of Bickleigh which means it does not have a shop, a post office, a village hall, but it does have a bus shelter.

So it makes you wonder why or how it has a football club (and judging by the evidence when I walked around the ground a cricket club as well) where the players come from as surly there can be no player who plays for them who could be described as home grown talent.
The ground itself must be the most wonderful place to ever want to play local football or cricket at, in one picture you will see of two very small practice goals, there are a group of those picnic tables with build in benches on each side, right beside these is a gate that goes into the garden and rear entrance of the Trout Inn.
My imagination went into overdrive for a second and I saw a cricket team playing in whites and people sat in the afternoon sun by the picnic tables enjoying a refreshing pint.
Due to the length of the grass I could not see just where the football pitch would be when it is used during the season, I could also not work out where the goal posts go as there was no tell tale signs anywhere to be seen.
When you come in through the main gate you can see the dug outs etc facing you at the back of the field so the pitch must run from the hedge on the left hand side to the back of the Trout Inn.
In the middle there is an area that has been cut very short and I'm sure jmgull would be able to confirm it has been cut as cricket will be played on it during the summer.
I parked the van in the Trout Inn car park and walked past the pub, it had England flags up and a sign with a temping offer to make you consider going to watch the England games in there.
I hope Barton will be able to add some information about the football team to complete the thread. You can also see the vineyard behind the ground in one of the pictures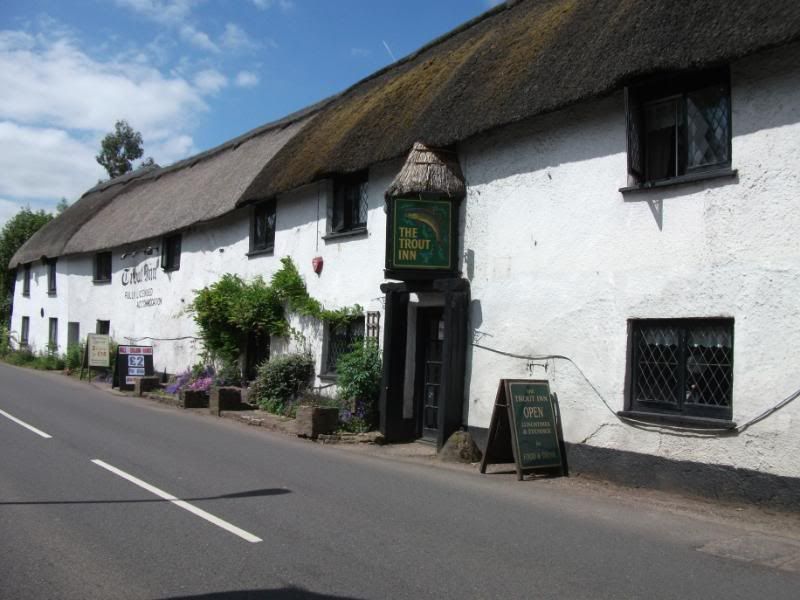 The clock must not be working as I was here later than the time showing on the clock