Post by Mr_W on Aug 8, 2011 14:28:46 GMT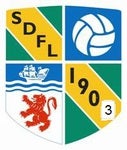 ...Thanks Big Lad - you're a diamond geezer Darren! - loads of great memories of those coach trips away from back in Cyril's era and onwards........
- Brian the steward (Toilets!)...............
- Pondy fouling himself on the coach to Hereford one New Years Day, and being so drunk he was accusing everyone else, the amount of people who "claim to have been" on that coach must run into hundreds - who WAS the poor soul who helped him clean up in the loo on the coach?!.....................
- the coach breakdown on way to THAT Carlisle game, and all of us at the end, players, Neil Warnock and all and supporters all hushed calm as one lone, tinny transistor radio played out the final results at the end, result, we were staying up, bedlam, the Doc standing on his head in the centre circle, parking by the offy on way out of town after match, unfortunately, the other coach got there first and had emptied I reckon the offy of tinnys, Cav (with big grin) trying to "pass" us ale through the (closed!!) window of his coach as we drove away, drink-less - brill.......
- windows of the coach going in at Swansea and on way back from Sheff Wed..............
- some of OUR "nob-ends" on the coach smashing a window onboard on way into (I think) Lincoln and Debbie Bateson (as she was then) laying into them like a Headmistress.......
- pushing a tractor out the way so the coach could get by on way home from Wrexham.................
- sharing a coach back with players and directors after ANOTHER breakdown once - where a truly extraordinary drinking culture was observed by us fans among the then-directors (and they were none too keen on us seeing it either - especially ya man Hayman), along with a definite "them and us" situation 'tween them and the playing staff (very insightful indeed and spoke volumes)...............
- Pinkys' Got A Pasty (at Wrexham, those there will remember STILL, I reckon)............
- the friendly welcomes (!!!!) at Cardiff and Swansea, especially at Cardiff where some loons tried to mow a bunch of us down in the car park - and this was AFTER they'd won 4-0 and stuck us bottom (again).............
- the thunderstorm at Halifax, and THAT clap of thunder..........
- oh, and probably the best of em' all in some ways, as the coaches went out of Colchester after we'd got relegated from Div 1 under Leroy, a few of the home fans applauding as the convoy streamed by and then it was hundreds of them as we passed them, just about every single one of 'em clapping us - very emotional at the time it was!!...............
.............the list goes on, "memories, like the corners of my mind, misty water-coloured memories, of the way we were" - yes, I am playing it now shamelessly, by the mighty Barbra Streisand, the greatest female singer of them all, bar the late Karen Carpenter............
...."Aaah, Footy, I loves it"...........