Post by tufc01 on Sept 21, 2008 8:36:36 GMT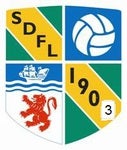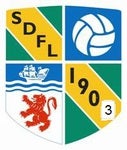 What a big game this is going to be for our team and also Paul Buckle. Some believe anything but a win, will spell the end for Paul as our manager
[/glow]. I do not share those views, but a defeat, would make it hard for him to stay much longer, If after this game he could not start turning things around.
I do not know the man, but guess he is just a regularly guy like most of us and I hope for him, that he can get the desired result.I spend most of my working day on my own, driving around and enjoying the views and have so much thinking time.
Today I tried to pick the team I would start with on Sunday and I failed, as I really do not know just what the best eleven would be needed, to go and get the win. So I think Paul must also really be pulling his hair out, he will know better than anyone, just what is riding on this match.
I hope he does not just play his favorites as some feel he is guilty of, I hope he picks a team based on only the ability to win the match, he will need to have clear ideas of how the team will play. I feel he will also need a proper plan B, one where he can make a change in formation, or style of play, It may be substitutions needed to make those changes, but the plan must be crystal clear.
With even bigger games coming up after this one, the team need a big boost of confidence, that only a win can bring. Good luck boys and good luck Paul.
I overheard some one today, who no doubt got it from a 'good source' that there was a board meeting yesterday and apparently they have given him 3 games.
Whilst one does not wish to stoke these rumours, although its hardly a rumour, i think it does sort of tie in with the 10 games that has been muted by lots of people as the benchmark by which to judge a start to the season.
Hopefully after these 3 games, the whole thing can be put to bed until the end of the season, next season, whenever.
With Northwich & Eastbourne at Home and an aged, hoof ball Cambridge away, i
[glow=yellow,2,300]fully expect at least 7 points from those 3 games, therefore Job safe, all the unsettling talk of getting rid of PB done and dusted, the doubters can all move on and get back behind the team[/glow]
(along with those of us who have always been fully behind PB & the team). But will it go away if we get 7 points or dare i say 9pts. I get the impression now that there are some people who want him out REGARDLESS. A bit unfair as the players have been just as much, in some cases more, to blame. The team he has put out for the last 2 games has been about as good as we can muster, players that are amongst the 'best' in the BSP and its them who have failed to perform and with that the confidence has plummeted.
We just need a goal, an early goal at that, at least in the first half. Once this happens i think we will see an entirely different performance.
I said that i expected AT LEAST 7 points out of 9 for the last 3 games. Well we got 9 out of 9. Now i refer to what i said later in that post "Job safe, all the unsettling talk of getting rid of PB done and dusted, the doubters can all move on and get back behind the team".
So surely that is it, no more talk about PB going. End of story. Put to bed. Get behind him. Yes he has made one or two mistakes early in the season, but everyone makes mistakes, it is how we deal with this and learn from it. Now even the most ardent of PB's detractors must realise that he is there for the rest of the season, at least.
i know one swallow doesn't make a summer and all that but we do have to move on now. We played really well yesterday, admittedly Eastbourne were not brilliant, but you can only beat what is put in front of you, besides beating Cambridge on their own patch, deservedly so by all accounts, was no meant feat.
For those that are choosing to stay away, i say this; get back to Plainmoor, get behind the team, get behind the manager, the only people you are doing an injustice to is yourselves. You missed a good game yesterday, which was also entertaining. The players have got their confidence back, they look settled, they are starting to play football, we are starting to get back into contention. All that is missing is 100% support and commitment from some of the fans.