Post by rjdgull on Feb 9, 2019 16:16:05 GMT
Although the Chelmsford match postponement was very disappointing it at least comes before two away games in a week where the players will be fresh. We were very lucky to win against Hemel Hempstead at Plainmoor back in September which was the last win for the club under Gary Owers. Reading the match reports from this game certainly showed the way forward even before Johnson came on the scene.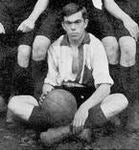 Andrews moved out to the left and Reid was moved into the centre to give us two up front. Hallelujah!
A lot less clueless, but as I have said before Williams and Reid do not work as a pair. Less hopeless than playing Williams on his own, but still ineffectual. Then - at last! - Keating came on. Not the world's greatest centre-forward but at last a focal point for the attack. Williams was p***ed off to be going off - he would have liked to have a go alongside Keating as much as I would have liked to see him given the chance. As it was, Reid looked a different player with someone to play off. We finally looked like we had the shape which might win games.
Reid got a good ovation when subbed near the end.
Williams was rightly substituted in the second half by Keating and Keating gave his usual energetic performance. Williams had another stinker of a performance. Reid moved to a more central striking position and Torquay finally got their act together and were looking the better team. Reid brought a close range stinging save from Hemel's keeper and the home crowd responded more. It was a real joy to watch our Bristol City loan players playing on the wings and the way Andrews considering his tender age was bossing the play and was vocal with his team mates.
Andrews assisted both our goals. His threaded pass put through Reid who slotted the ball past their keeper. It was Andrews corner that was powerfully headed in by Hall for our second to seal the match.
.Jamie Reid showed his two sides today. Dreadful in the first half and error prone but when he played centrally in the second half he showed great commitment capped by a well taken goal.
So we were all fixated on Williams the proven goalscorer when actually the answer was elsewhere in the building in the form of Reid who incidentally scored his first goal of the season in this reverse fixture, scoring again 2 games later in Johnson's first game in charge and hasn't stopped scoring since. Of course Janneh has now formed an even more potent partnership with Reidy-
link
After a couple of postponements we need to win this one to keep in pole position. COYY!