Post by Rob on Nov 24, 2018 18:44:26 GMT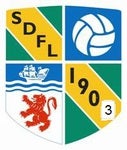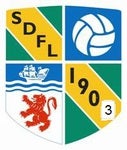 And he gets the winner.

Nice reverse psychology! 🤫
I needed to get it out in the open for my fear not to happen.

We might be Brazil from the West Country, but our penalties had a touch of the Teutonic about them today.
I didn't think we played too badly against a Basingstoke side that were clearly up for it more in the first half. We stretched them all over the park for most of the second half and but for some better finishing should have sealed the win within the 90 minutes. Just before that second period MacDonald pulled off an incredible tip over from a Basingstoke free-kick, btw.
Reid hit the post at the beginning of the half and I lost count of the amount of corners we had down our right in that second half. Williams put Edwards neatly through, but his first touch and shot were pretty woeful. He looked like he had been out for a few games, although had plenty of energy and looked a handful until worryingly hobbling off during the first period of extra time. Much of the rest of our attacking play can be best summarised as good and quick approach play but poor last ball or shot.
Nothing went for Andrews today with shots sailing way over and misplaced pass after misplaced pass. But he stepped up and got the winning penalty, so fair play to the lad. Lumbombo Kalala rightly subbed at half time as he was poor. Evans, Davis and Cameron were my stand out players today. Solid performances.
We looked decent in defence throughout, to be honest. I'd be interested in seeing that penalty decision again. That said, Basingstoke toward the end of the 90 and in the first period of extra time looked capable of a goal on the break once or twice. A tiring young midfield, perhaps? They certainly had the better of that first period and we seemed to be going through the motions a bit. Second period, we stepped up but it seemed destined for penalties.
An observation on Nabi - he no longer looks unfit. Thought all of our used substitutes today played well, albeit Nabi only had 20 minutes or so. Edwards had a poor first touch, but his pace and ambition made him effective. Williams is not someone I would have us offload unless for a very good replacement. Wynter - best I've seen from him.
MacDonald 6.5
Wynter 7
Niate 6.5
Cameron 8 (he is an absolute rock)
Davis 8.5 (very good game)
Kalala 4 (Poor)
Andrews 5 (Not so good today)
Evans 8.5 (Quality)
Keating 6 (Worked hard)
Janneh 7.5 (inc. effective time on the left wing later on)
Reid 7.5 (Assured. Good goal)
Subs Used
Edwards 7
Williams 6.5
Nabi 6