Post by Jon on May 11, 2012 17:22:57 GMT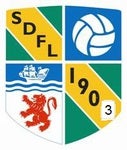 Chris McPhee also made 26 substitute appearances in 2006/07.
LRT's is a record by some margin, the next best being Simon Lyons, 9 in 2000/01.
Career:
Tony Bedeau 72 League sub apps plus 11 cup and others (extra matches found from Rothmans Yearbooks, hope I haven't missed any).
Good stuff Stewart. Beds had even more bench-sitting in the Conference. The results of the sorting, cutting and pasting jury are as follows. Perhaps Rags could tidy up the formatting. I'm off for an adequately-sized steak and tanglefoot pie on a bed of mash with seasonal vegetables, a couple of pints of badger and a walk home through the lanes.
Most sub appearances in a career
League only
Bedeau, Tony 82
Hockley, Matt 61
Hill, Kevin 58
Stevens, Danny 54
Benyon, Elliot 49
Darby, Duane 48
Kuffour, Jo 36
Thomas, Wayne 34
Morrall, Steve 31
Wills, Kevin 31
All matches
Bedeau, Tony 97
Stevens, Danny 69
Hill, Kevin 67
Hockley, Matt 63
Benyon, Elliot 61
Darby, Duane 57
Kuffour, Jo 39
Thomas, Wayne 39
Gritton, Martin 34
Wills, Kevin 34
Most sub appearances in a season
League only
McPhee, Chris 26 2006 / 2007
Kee, Billy 23 2010 / 2011
Bedeau, Tony 20 1997 / 1998
Stevens, Danny 18 2010 / 2011
Benyon, Elliot 17 2007 / 2008
Benyon, Elliot 17 2008 / 2009
Williams, Eifion 17 2001 / 2002
Carayol, Mustapha 16 2008 / 2009
Thomas, Wayne 16 1997 / 1998
Wills, Kevin 16 2003 / 2004
All matches
Kee, Billy 27 2010 / 2011
McPhee, Chris 27 2006 / 2007
Bedeau, Tony 26 1997 / 1998
Benyon, Elliot 25 2008 / 2009
Stevens, Danny 22 2010 / 2011
Benyon, Elliot 20 2007 / 2008
Thomas, Wayne 20 1997 / 1998
Stevens, Danny 19 2008 / 2009
Most sub appearances in a season, no starts
League only
Lyons, Simon 9 2000 / 2001
Benefield, Jimmy 8 2002 / 2003
Wring, Danny 6 2007 / 2008
Afful, Les 5 2005 / 2006
Gilligan, Ryan 5 2010 / 2011
Law, Gareth 5 2001 / 2002
Halpin, Saul 4 2010 / 2011
All matches
Benefield, Jimmy 9 2002 / 2003
Law, Gareth 6 2001 / 2002
Afful, Les 5 2005 / 2006
Gilligan, Ryan 5 2010 / 2011
Halpin, Saul 5 2010 / 2011
Ashington, Ryan 4 2002 / 2003
Killoughery, Graham 4 2003 / 2004