Post by tufc01 on Jan 23, 2011 13:10:45 GMT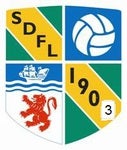 Mind you as we have won a sum massive total of 4 home games all season in the league one might suggest that we are not quite as good as Buckle (or his number 1 supporter tufc 01) thinks we are.
Still Buckle reckons that if we played like we did yesterday we have a great chance against Crawley, and as I believe every word he says I am now assured that we will win easily next week.
Obviously you didn't read my match report or were unable to comprehend it. At no point did I say we were all over them, neither did my best mate in his interview for that matter. This is what I actually said;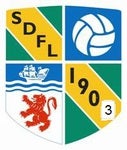 I thought that we deserved to win, just.
and I still believe that, if you were there yesterday you could have put your argument across that I was misguided or just completely wrong. I am also quite happy for anyone who was at the game to disagree and say that we didn't deserve anything out of the game.
I also genuinely believe that if we play like we did yesterday, and against Crewe, we will not only have a 'great chance against Crawley' but we will win it, as long as we cut out the silly mistakes. Yes I might be setting myself up for a heavy fall at 5pm next Saturday, but I have faith that we can perform to the level we are capable of which will be enough to see off Crawley.
Not sure what Bucks has to do for you to at least give him a chance? A win on Saturday and a play off spot at the end of the season? Both achievable and both way above what anyone would have expected at the beginning of the season. There is nothing wrong with being a fan of Paul Buckle, obviously I think he has done, and is continuing to do, an excellent job and I hope he stays for a good few seasons yet. Yes he makes a few mistakes, but show me a manager at this level that doesn't. I don't understand why you are so anti-Buckle? Have you been expecting much greater things from our team? A team that was relegated to the conference just over 2 years ago and has a limited budget and resources now. I am more than happy with that sort of progress.
At least we agree on one thing. We both now think we will win easily next week. Now all you have to do is decide whether this is a big enough game for you to attend and whether you need to stoop so low as to actually having to queue with us meagre peasants to buy your ticket.