Post by jmgull on Mar 13, 2010 20:39:32 GMT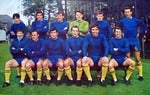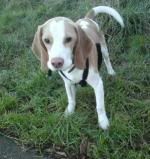 For our goal Zebroski picked up the ball in his own half.......beat 2 men for pace, got to the byline and crossed low to Rendell who swivelled well, as the ball was a shade behind him before placing it neatly in the corner.
Their's was definitely coming for a long while and was due to a quite brilliant bit of skill by Miller.........who 10 minutes before had blazed over terribly from the penalty spot. Miller managed to take the ball at pace across our area beating 3 or 4 men before sublimely back-heeling it into the path of Donaldson......who couldn't miss from point blank range.
We dropped too deep in the second half and invited them onto us.......a match we were winning comfortably after an hour against a poor Crewe side, who were ready to be beaten by 2 or 3 goals.
4 points dropped against them over the last month......
The problem we had was that the ball was no longer sticking up front in the 2nd half....when that happens you know your in trouble, we resorted to giving the ball back to them time after time.......Benyon had ran himself into the ground and was rightly subbed.....Rendell needed to be subbed too......having no striker on the bench cost us today.
A quick summary of performances........in goal Bevan had a good game and is looking sharp again. At the back we were good, the full backs defended well....Robbo is looking unbelievably like a right back these days and LRT got better as the game went on and gave his winger nothing............perhaps the plainmoor crowd will finally give this lad a chance now and get behind him. Elllis typically lunged in to give away a soft pen....otherwise he was fine as was Branston as usual.
In Midfield, which we're generally bypassing these days, Wroe had one of his poorer games, when little came off for him. Mansell.........did his best as usual. Carlisle needs a few games now and Zeb was far better than he has been at left midfield for a while.
Up front Rendell scored a fine goal and also had a good header from a corner cleared off the line and then that brings me to Benyon.
One can only admire his terrific work rate and committment, he really does try his best and was probably a deserved MOM only for the fact that we produced such little quality today, so Elliott got it for running his socks off.
In the cold light of day though.........he had absolutely no shots on goal again today........and is no real threat.
We need a new striker who is one......if we're ever going to threaten the top half of this league next season, providing of course, we stay up.
I expect i'll get shouted down for being anti Benyon........I cringed at the standing ovation he got when he was subbed, you need to offer more than just wholehearted committment when you play in his role.
I'll promise to join in, next time he scores or even manages to make the keeper work a time or two in 90 minutes

Your in small minority with that opinion of Elliots performance and of the game generally JM.
It was a well contested good quality lower league match and there was plenty of quality especially from the Alex midfield. I also think your are wrong to say Benners had no efforts on goal he had shots blocked in the area by defenders in the first half. Why did you cringe when awarded MOM he was one of ours giving his all and there was no other choice as far as I'm concerned.
Who would have been your choice, Nicky Wroe?

No you have made up your mind just as others have with regard to the manager and no matter what he does you will always slag him off.


If you read my post properly pete, you'll see i quite clearly said that he deserved mom (for what these sponsors awards are worth). I also said Wroe had a poor game.......so not sure what point you are trying to make?
I like benyon as a player..........i like any player that works his socks off for our club, i would love him to be our main man up front........that lack of a yard more pace is killing his chances.....in my opinion, and means most weeks he isn't a big enough goal threat unless of course the centre halves are really slow, such as today.
I cringed at the standing ovation, which i felt was a bit over the top.......Elliott did half his job very well today, ran the channels, chased everything and tried to be a nuisance............to be fair, if you or I were 20 years younger and given the chance to play up front for TUFC...we would run our arses into the ground aswell

. The facts though are that Elliott, for all his undoubted effort did not create one chance, have a shot on or off target or or obviously score..........so in my book the plaudits he's receiving are wee bit on the generous side.
We all have opinions and my, maybe, too simplistic view is that i like defenders to defend, wingers to cross and strikers to look like a goal threat.
ps If you thought that was a quality game......you have my sympathy.