Post by stefano on Mar 8, 2010 17:00:51 GMT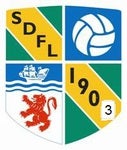 As for Camara - well a certain persons response to his signing was to tell us that "this was a signing that really excites me".
Funny that us lesser mortals were expressing doubt that a 35 year old who had not played a match for god knows how long would be as much use to us as a chocolate fireguard.
Got to admit that I thought this was a great signing for us and particularly at the time when we were leaking goals especially very late in the game which cost us loads of points. I felt that his experience would come through and that he would be a real asset supporting and encouraging the many younger players we have.
I realised I had got that wrong in his first game. When he could get to the ball his class did show through, his touch on the ball and his distribution. Getting to the ball was the problem, and I could not believe just how unfit he clearly was. Many players when they have not been playing for a while do keep up a high level of fitness and it just needs a short time to get that extra edge needed for a full Football League game. Unfortunately that wasn't the case with Mo, it wasn't match fitness he was lacking it was any fitness at all.
A pity as I still think a fit Mo Camara would have been an asset even at 35 years of age (and maybe especially because of his age and experience). It wasn't to be though and although I don't think he is working at McDonalds as has been suggested by some

I would be very surprised if we see him in a Torquay shirt again.
It is difficult for supporters to judge the value of new signings before they have played though. Reputations count for nothing in football and whilst it is a well versed cliche you are only as good as your last game.
Many had big doubts about Guy Branston but he has been a revelation. I managed to get that one right but only because an ex-professional striker who had played with him and against him convinced me of his ability and what he would add to our defence. My main doubt wasn't so much what he was capable of (we needed to toughen up at the back and needed somebody to take control and show leadership) but more his appalling disciplinary record.
With us though whilst still playing in his own tough style that isn't proving to be a problem. Maybe because he is clearly enjoying playing for us and relishes the responsibilty he has been given to organise and encourage the younger and inexperienced players around him.
Things aren't perfect still and I think we have been a little fortunate to get some of our recent points, but then again earlier in the season when some thought we may be in with a shout of the play offs we were unlucky a few times when we dropped points, so maybe over the season it does all even out.
I know it is another cliche but you make your own luck in football and maybe the determination of the side in the last few games has brought that extra luck we needed to get some points on the board.
But who cares whether it was luck or not? Nine points above the relegation places so lets keep grinding out those lucky points and look forward to next season, when our nice Mr Buckle will of course be an experienced league manager and ready to take us upwards ;D