Post by Deleted on Jul 10, 2012 18:48:57 GMT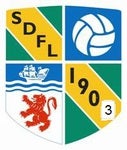 Now, about TQ9, which is where my love affair with Devon began. Do spill the beans...................
Spill the beans? Depends on the type of beans I'd imagine……
As a kid I remember Totnes as a pretty, yet unremarkable place with its dairy, bacon factory, castle and river boats. Then, after being away for much of the 1970s and 1980s, I suddenly started encountering people who were full of
"wow, Totnes, it's fantastic!"
Back in the 1960s it was a rural backwater to us sophisticated seaside dwellers in one of Europe's top resorts (as we liked to consider it in those days). The only thing
different
about Totnes was Dartington Hall School who we played at football from time-to-time. And, at that time, I was largely unaware of the story of the Elmhirsts, Tagore and the estate.
Later, moving back to the South West (but not South Devon), I noticed how much Totnes had changed in my absence. I guess the process, which had always been there since the Elmhirsts arrived in the 1920s, was now being boosted by a range of New(ish) Age practices and beliefs. The presence of a few hundred music, art, dance and drama students on the estate would also have been a constant regenerating force.
Then, more recently, I actually spent a year or so working on the Dartington Estate, a place which appears to be in a constant state of innovative flux (that's part of the idea anyway they always claim). And now the students have disappeared to another town it'll be interesting to see if new generations come through in such large numbers. But for now, Totnes is there alongside Stroud, Glastonbury, Machynlleth and Hebden Bridge as a group of like-minded communities.
Overall I probably still see Totnes as a pretty typical small Devon town which just happens to have another interesting side to it. But I sense a number of people may be bemused and even a bit uncomfortable about Totnes's presence in our midst. This poster for example: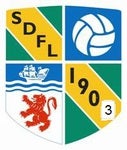 Where exactly did I say Totnesians dictated policy for this country, I mearly insinuated that it is that type of mentality that is helping to wreck it,
Wrecking the country. I tell you, they're wrecking the country!!!!