Post by Jon on Nov 21, 2009 9:24:57 GMT
I thought that the posts below deserved to be copied to the History Room to be preserved for posterity - with thanks to Stefano and to Merse for their fascinating insights.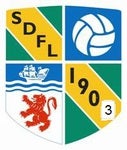 My experience of the competition saw us lose after 3 games to Argyle, well before penalties were introduced to settle cup ties. At Plainmoor Stuart McGowan put us ahead after 2 mins and although Argyle had the greater possession with our midfield and defence playing well their chances were limited. Mike Dowling equalised for Argyle 10 minutes from the end from a penalty then Ian Twitchin nearly snatched it for us in the last minute but hit the post.
For the replay at Home Park the following week Don Mills changed it around a bit bringing in Robbie Robbins in goal and pushing our goalie from the first game, Scottish triallist Bob Gray, up front. A similar game followed with Argyle having the greater possession but being closed down before they got a sight of goal. Phil Sandercock put us ahead after 65 minutes with a 35-yard free kick into the roof of the net at the Devonport End, and I thought that would be it as I could not see where they would find a way through. Five minutes from the end though they again scrambled an equaliser, bloke called Chapman I think. Extra time and no further goals, so a toss of the coin saw us back at Home Park the following week where we lost 3-1.
Bitterly disappointing at the time as we had the chance to win the first two games, but on reflection not a bad effort as the Argyle team were all full-time or apprentice professionals. We had two apprentices (Phil Sandercock and Stuart McGowan), one triallist (Bob Gray), and the rest were amateurs (including Ian Twitchin & Robbie Robbins who both of course went on to play for the Gulls in the Football League).
As a defender myself I always felt Robbie Robbins was the best keeper I ever played in front of, and I played with a few good ones including Paddy Roche who went on to play for Manchester United and Gulls favourite from the late 60's Andy Donnelly.
I have 'lurked' on the TFF for a while enjoying the good level of debate and the (normally!) good natured banter. I have noticed that many who do a first post do a brief introduction for the members, you will probably have worked out that I am 57, and I started supporting Torquay at the start of the 1963/64 season. I was brought up in Newton Abbot and was an old friend and football team mate of Merse who I know everybody is familiar with. Like many on the site I have had periods when I have had to follow from afar, working in Belfast for a year, Italy for four years, as well as playing and in the 90's having four seasons as secretary of a South Western League club. All things that conspired to keep me away from Plainmoor, but this is one of my best seasons for many years for the opportunity to get to games, and I am particularly pleased that I made the effort tonight.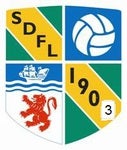 In these days of proper youth development programmes, I am sure
"Stefano"
would have been one of the first on the squad list as a bone fide trainee rather than playing as an "amateur" as he had to in those days both for the youth team and the reserves at Plainmoor.
In my opinion the one thing he lacked was enough of a change of pace, a bit of acceleration on the turn over the first few yards should the player he was marking posses that inbuilt component to his game...................something that keeps many a good player from achieving professional status and the higher one hopes to go in the game, the more that factor is important.
Mention of
Bobby Gray
, brings back painful memories for me as it was he who took my place in the Newton Spurs Youth Team of that season on reaching the final of the Devon County Youth Cup. Having played in the previous rounds it hurt to lose my outfield place to a "goalkeeper" ~ and a Scottish goalie at that!
Bob was number three youth keeper behind
Rob Robbins and Pat Roche
at the time, and as far as I know returned to Scotland to play at Aberdeen and then made a bit of a name for himself playing in the Highland League.................as a striker!
Stuart McGowan
beat you to it in posting on this forum "Stefano". The son of a former Weymouth FC chairman (Matt McGowan) took to the debate when we were facing The Terras in the BSP.
Training for the Newton Spurs youngsters such as "Stefano" and myself used to be at Plainmoor on Tuesday and Thursday evenings together with the Torquay United amateurs, mainly behind the old Mini Stand or on the perimeter track and up and down the terracing. Occasionally, just occasionally if the evening was frosty so that we wouldn't leave any tell tale divots; we would get out on the pitch using the lights of the stands as illumination. We were coached by
Don Mills
and
Geoff Cox
and we were often joined by Plainmoor's oldest pro' at the time,
Dougie Clarke
a fitness fanatic who would turn up for extra training. They were tremendous guys and occasionally the fearsome trainer
Harry Topping
would be there too bawling accross the empty ground as we attempted to con him that we were running faster than we really were down the far side of the track from the tunnel by moving our arms faster than the movement in our legs warranted; but I reckon old Harry had seen it all before and wasn't taken in for a moment. Mind you if
"FO'F"
happened to be around, none of us had the bottle to mess around then!
After training, there would be just time for a long soak in the communal bath in the cosy little dressing rooms under the grandstand before walking down Bronshill and St Marychurch Roads to Castle Circus for the number twelve bus back to NA ~ no cars for the likes of us in those days, and certainly no "Soccer Mums or Dads" with cars themselves in which to ferry their proteges around such as I find myself doing for Anthony and a couple of his mates who don't have dads at home in today's pursuit of stardom. Mind you, we never got the opportunity until we were 17 whereas it's all eight and nine year olds today!