Post by NickGull on Nov 16, 2008 18:55:03 GMT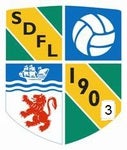 Like many I did not expect to get a lot out of this game as York are a good side at home. This together with our injuries and the arrival of Bruce Dyer and our poor track record at the Kit Kat led me to conclude that a point would be a job well done.
I was surprised that the York people I spoke to before the game were fairly negative about their chances.
When Sodje was through in the first few minutes I thought here we go, but what a miss!
We settled well and looked really solid at the back, the midfield were running well and Hargreaves was giving his usual inspired performance as captain.
Sills was receiving little protection from the referee and was being fouled far too often.
D'sane I always feel sorry for as some of the supporters are too quick to get on at him, in fact the guy behind me did nothing but moan about him until; he scored the goal.
At half time I was quite happy.
The second half I thought we were by far the better team. Woods and Ellis were solid. How great to think with two of central defenders out we can still call upon Ellis who gave a very convincing performance.
Our first goal was real class, such great passing and a terrific finish.
I feared we might sit back but after an initial period of York pressure we seemed to be quite comfortable.
The save by Bevan was top rate and he is certainly popular with the supporters.
Their goal initially came from a foul on Thompson, I think it was him, and this made it even more annoying. The referee did make some poor decisions all afternoon, and that's not me just having a go at officials.
I was gutted at the thought of missing out of the three points but feared they might take tham all. What a difference this Torquay team is to go for a winner and who better than my MOTM Mark Ellis.
A fantastic team effort and I would like to see Bevan sign on as he is developing into a greta asset. I know Poke is also a great goalkeeper, but it would be super to have the stability of not losing loan keepers at crucial times.
A big well done to the team, what a change to the beginning of the season. Also well done to the terrific support.
Our weekend was a complete success and our hotel was first class and the wife did a great deal of Christmas shopping today, refusing to miss the game yesterday.
[glow=red,2,300]Sorry to have gone on but when you are winning it makes you feel so good especially when there, and I have been depressed too many times over the years[/glow].
I felt exactly like that at Rushden last month. It was such a good feeling being there and thrashing the big spenders of the league!