Post by Enzo on Mar 24, 2009 18:19:30 GMT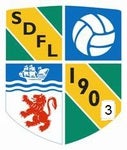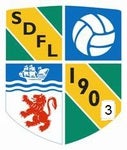 Re the potential dropping of Robertson and the "diplomatic resting" of Mansell, it would have made far more sense to give Robertson a run in the position he was impressing at - ie centre back, particularly whilst Toddy found his feet again. We boh know there is more to it than that.
So where would
"Toddy find his feet again"?
He trains with the squad all week, he's re-gained match fitness at Salisbury. Do you propose he finds them losing match fitness sitting on the bench? Sitting in the stand? How about doing what he does best..................playing, scoring and taking part in a three point victory?
Or do you propose the exclusion of Hodges for that match? Someone has to start and someone has to sit it out, and there doesn't necessarily need to be
"more to it than that"
than just simply horses for courses and a manager picking a starting eleven.
Dave is right, whatever Bucks does he is damned by people with an agenda, an agenda that is borne of some strange cross pollination of his Exeter City past (although one with us much further back precedes it) and some know-all attitude that implies that because of his age and the fact it is his first managerial job, he somehow doesn't know what he is doing.
Look, we have at last got something at
OUR
club that we haven't had in decades; namely a decent sized squad that is interchangeable without significantly weakening the side. With that comes movement in and out of the starting eleven, do you think they carry on like this at Man Utd and Arsenal? Get used to it and enjoy it for what it is........................a rarity for us for events might conspire that result in that policy being unable to be followed in the future as JM's and Daves' reports of the
REAL
financial reality out there tell you.
No player likes being left out, and don't expect them to arrive at a game with a smile on their face because they aren't in the starting line up. Managers play players where
THEY
want them not where fans want them or even the players themselves necessarily want to play....................it's part of the territory of being a professional footballer. Read Chris Hargreave's blog tonight on Mark Ellis and his exemplary reaction to his own personal situation at the club.
"Make far more sense"
? Make more mischief more like!
Here we go again.......anyone who makes a less than complimentary remark about Paul Buckle is somehow making mischief or has an agenda because he has an Exeter City past. Look, I do not care what Paul Buckle did pior to his employment at TUFC - the only person who seems to insist on mentioning his Exeter connections is you. Just because you hold certain grudges which may cloud your judgement it does not mean everyone else does.
The comments with regard to Robertson and Todd were in reply to JM's point raising the possiblity that PB felt that he could not drop Robertson and so instead dropped another player and moved Robertson to right back. I do not agree with JM's theory, but suggested that if Buckle felt that strongly he should keep Robertson in the centre. Of course we all are thrilled that Todd is back - it was great that he scored. However, he was also beaten in the air for the first Northwich goal...............and pretty much beaten all afternoon by Perry...............this seemed to suggest to me that he was still finding his feet.